Hi guys! Hope you all had a good Christmas!
I enjoyed my Christmas because it was the first in a few years that i've actually gotten to spend it with
my
family & not the ex's.
I got a lot of things even though I only asked for the Bobbi Brown Makeup Manual
(which I got, yay me :)
+ MAC Holiday liner set
+ Flirt 40 e/s palette
+LV Speedy bag :)
+BBW gift set
+ F21 blk boots
+ mp3/video player
+ pjs
+ a Cocktail drink book (girl's night lol!)
+ a brush set
+ $$$
but Christmas isn't about the gifts. I was happy to be with my fam this year. I didn't hear from my paternal side of the fam at all yesterday. But he did call today like he couldn't remember if he'd talked to me on Christmas. Yeah...I give up on that :/
But anywho - here's my Christmas look...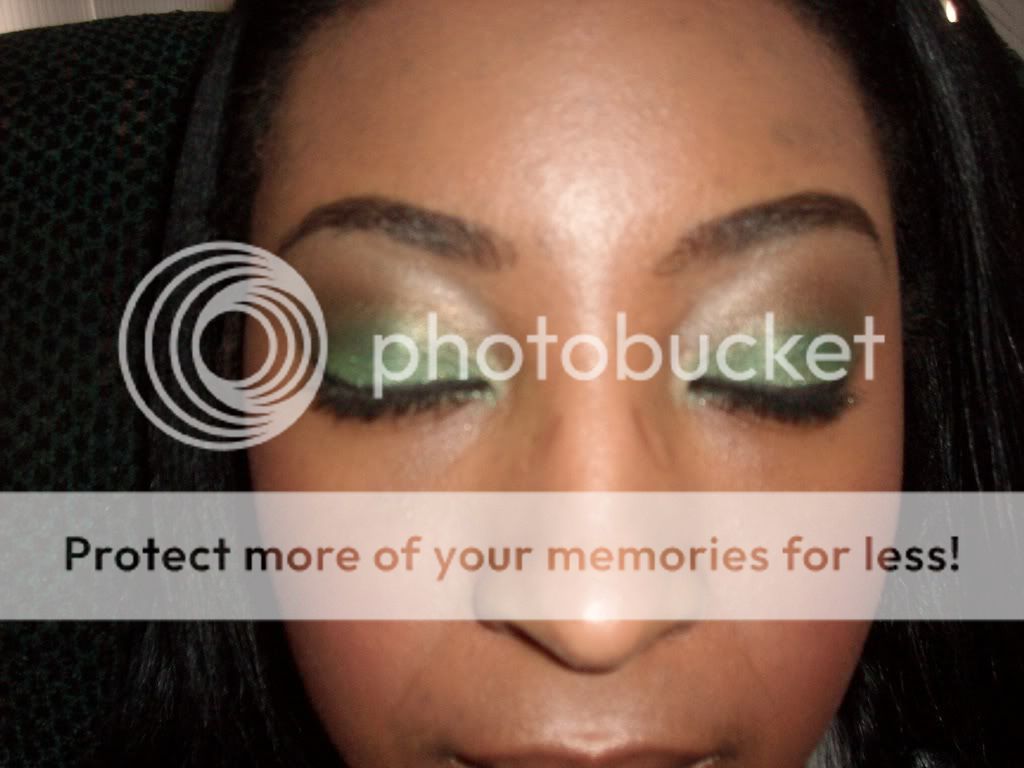 Face - L'oreal True Match in Nut Brown
Eyes - UD Eyeshadow Primer Potion
TheSheSpace piggie in 'Next Stop Oz'
MAC 'Swimming' over piggie
MAC (can't remember color, but it's a dark bronze) in crease
TheSheSpace piggie in 'Resisted Anxiety' + to crease
MAC 'Nylon' as highlight
MAC 'Brun' as eyebrow filler
L'oreal HIP liner in Black on both waterlines
MAC 'Blacktrack' gel liner on upper lid
L'oreal Panaramic Curl mascara
Lips - CG Wetslicks Crystals in 'Honey'
Cheeks - La Femme 'Stormy Rose' blush